Tasty Clean
Flavors
No more stinky, foul tasting retainers! Tasty Clean is the first of its kind flavored antibacterial spray that is chemical-free and safe to ingest. Made with food grade ingredients like apple cider vinegar and stevia, try our delicious flavors.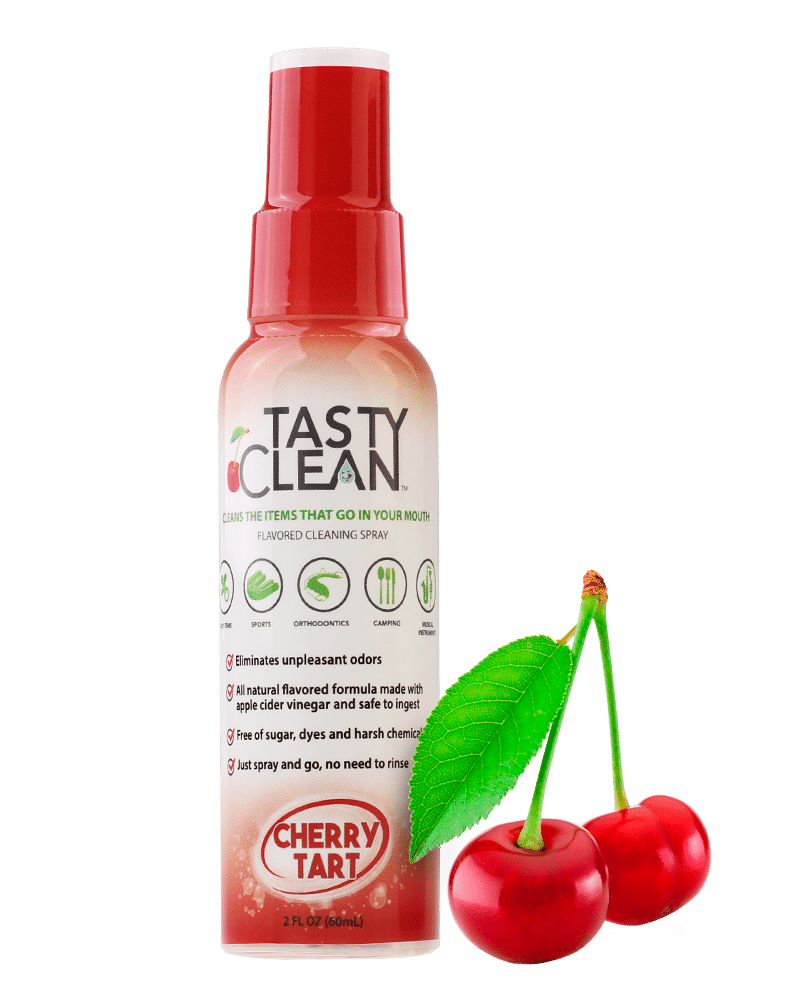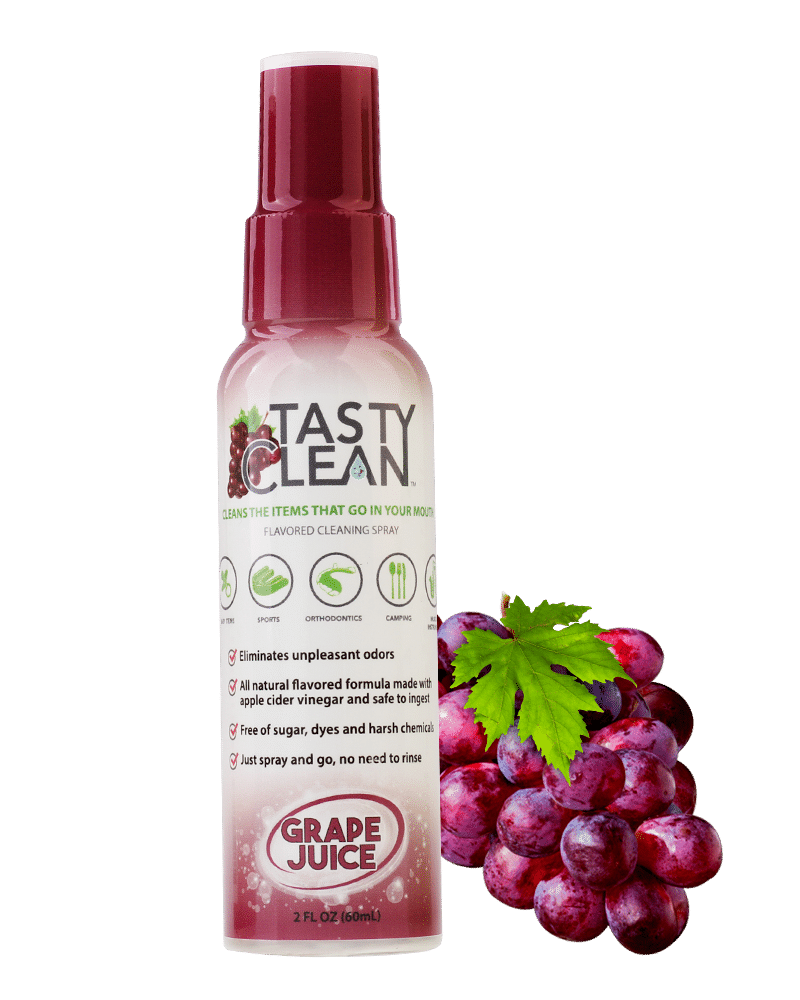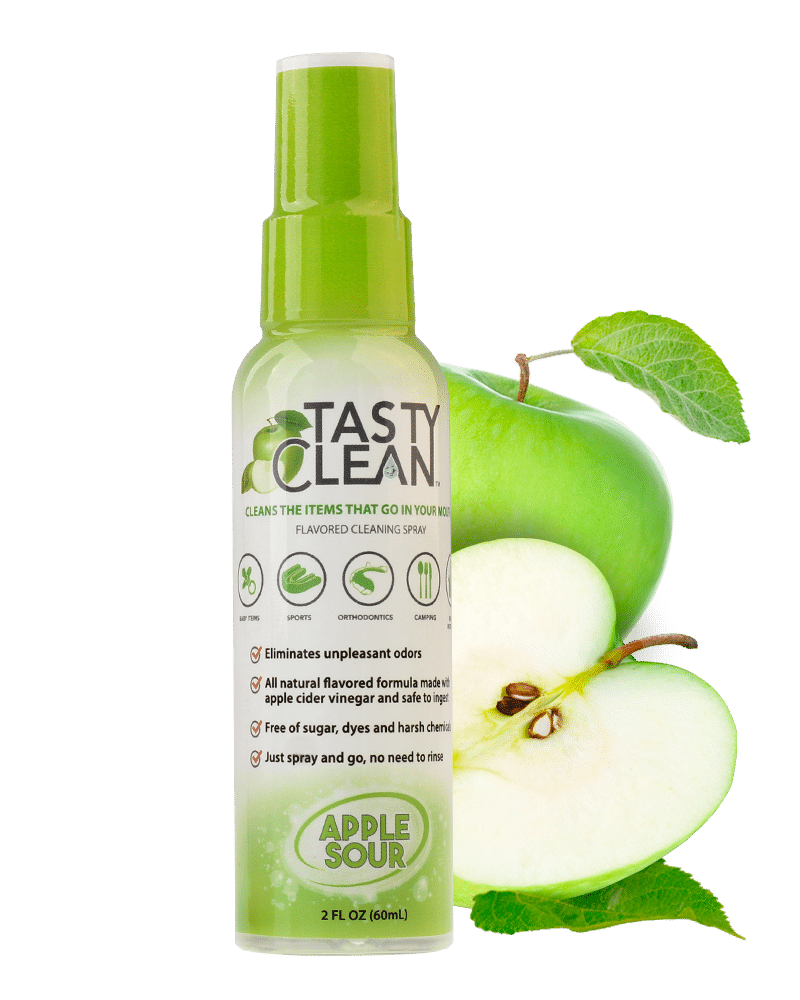 Apple Cider Vinegar
We all know the benefits of apple cider vinegar for health purposes and especially when it comes to cleaning. Both are backed by scientific research. We take a natural approach when it comes to our family and yours. Apple Cider Vinegar is one of the main ingredients in Tasty Clean and has been used as a natural antibacterial solution for thousands of years, but modern technology has lead us away from the good old natural remedies. No harsh chemicals required. Some of the other benefits of vinegar include: ● Eco-friendly ● All-natural ● Removes odors ● Features numerous health benefits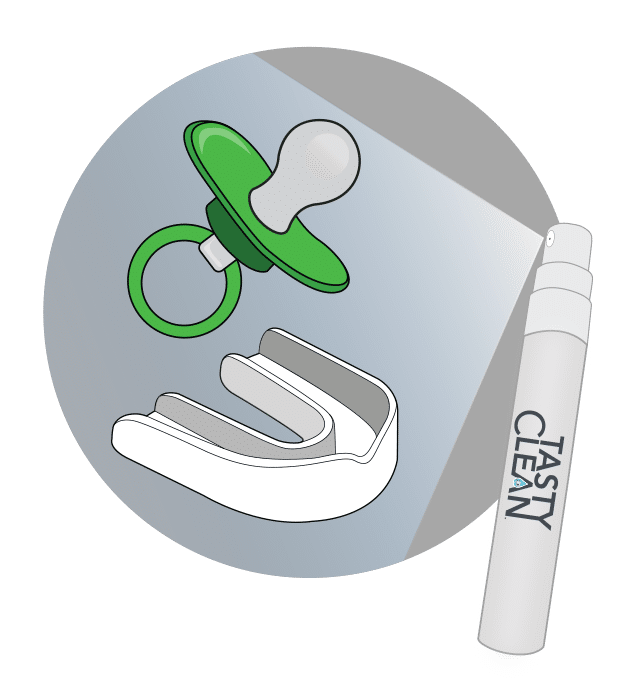 SPRAY
Shake well.
Spray item to coat.
WAIT
wipe off excess, and  let it air dry!
ENJOY
Have peace of mind that your items
are odor free!
Cleans items with Great Taste.
From pacifiers to dentures and everything in-between, we're here to help you keep it clean! This deliciously flavored cleaning spray is perfect for pacifiers, bottles, toys, mouth guards, retainers, dentures, musical instruments, camping and so much more. Simply spray the object well to coat the surface, let air dry, then enjoy. No need to wipe or rinse, just spray and go. Tasty Clean is the first of its kind safe to ingest cleaning spray that is chemical free and available in a variety of tasty flavors. Patented, Woman Owned and Made in America.

All-Natural Patented formulation
OUR STORY
Tasty Clean was born out of necessity when a mother and her son found themselves in a situation (okay…a full blown tantrum) with no solution. One ill-fated, fallen sucker in a public place provided Mommy with that light bulb moment. If only there were a safe and all-natural product that I could simply spray onto the now germ infested sucker so that I could give it back to my (inconsolable) son. Well friends, now there is such a product – Tasty Clean!